Cedar Hill Sprinkler Repair At Its Finest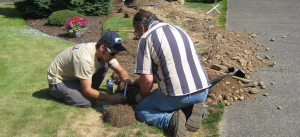 Sprinkler systems are our business. We've been installing and repairing them for over 10 years now. In our time in Cedar Hill we've watched the price of sprinkler systems come down to a level where every homeowner can afford them. We've also seen the technology advance from the era of one-size-fits-all systems to custom-designed models that fit the unique needs of the landscape.
Since we've been in Cedar Hill, our sprinkler repair team has installed more systems than our closest two competitors. Our techs are the most experienced in the area and know the specific environment better than anyone else you could call. Because we know the specifics of the area, the total annual rainfall, progression of the seasons and composition of the soil, we can develop the most efficient irrigation system for your specific landscape.
Let Our Cedar Hill Irrigation Team Lower Your Water Costs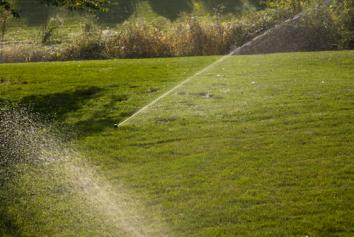 One of the major reasons to get a sprinkler installed is to reduce the cost of watering your lawn. While a new system will save you thousands of gallons of water every year, if it isn't adjusted every year the growth of plants and rising turf level will cause it to be less efficient. Our Cedar Hill irrigation repair & installation experts will evaluate your current system set-up and timer controls then adjust them so your plants get the right amount of water to make them healthy and strong. If your system doesn't currently have rain sensors, we suggest that you get them installed. They are a relatively inexpensive way to prevent your lawn from being over watered. They are specifically designed to reduce the time and frequency of watering during the rainy season so you save money while maintaining a healthy lawn. Call our irrigation contractors to get a system check and see if you could benefit from additional rain sensors or pop-up head adjustments today.
---
Reviews
Fixed and updated my failing valves. They were knowledgeable and resourceful, using my old brass parts when appropriate and putting in new ones when needed. Quickly returned phone calls and worked with my tough schedule. Highly recommended. ~ Darrell Dirks

Honest, professional, on-time, easy to talk to - what more can you ask? ~ Phil Farmer

They did what they said they'd do for the price they quoted. Done faster than expected and the lawn looks great. A big thumbs up. ~ Pat Jurrell

There is More to Your Sprinkler System than Meets the Eye

Sprinkler systems are finely tuned irrigation delivery systems. When one component isn't working efficiently, the entire system will suffer. Because of the small-scale adjustments that need to be made to keep a system running at its peak only highly trained professionals should be trusted with your system. We don't do sprinkler repair as a side job and aren't jack-of-all-trades. We have highly specific training in the area of water pressure, valve adjustment, pop-up head diaphragms, underground wiring, local climate, soil absorption rates, runoff patterns, turf choices and ornamental plantings. This combination doesn't occur in the random repairman.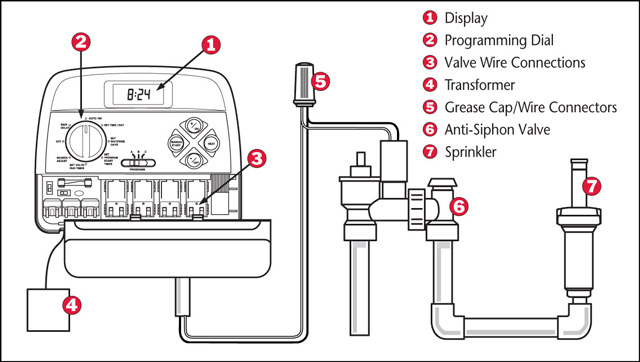 Our Irrigation Contractors Recommend Seasonal Tuneups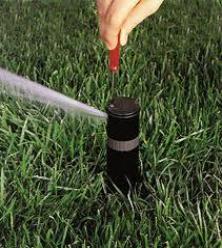 Our Cedar Hill irrigation repair team suggests you have your system tuned up every spring. The winter months can play havoc with a system, especially one that didn't get properly winterized with a blow-out. Pop up heads can crack, diaphragms can dry out and underground pipes can be damaged by ice dams. Our sprinkler repair team starts at the control box or water connection and works through each line, individually checking the function of every pop up head and drip line along the way. When we've completed our inspection, you'll be given a full report and a rundown of the repairs that need to be made, and adjustments that our team suggests. We won't do any repair work until you've approved the written estimate.
Call Our Cedar Hill Irrigation Repair Team Today!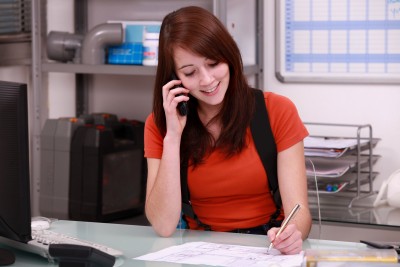 Even if you're the kind of person who likes to sit back and watch the grass grow, it won't grow for long if your sprinklers aren't doing their job. Call today to get a quick repair service underway, to get a bid for a bigger installation or zone addition, or with any other questions you may have.