Sprinkler Repair & More in Cedar Hill

Some sprinkler repair companies give you a huge list of generic services but never get around to explaining exactly what they mean. This isn't because they have simply run out of time or space, it's an indication that they may not be confident going into detail about them. Our Cedar Hill TX sprinkler repair team knows exactly what to do and how to do it. And we believe that there are some things that we do better than anyone in the business. Here they are:
Sprinkler Head Repair & Replacement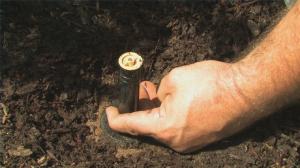 We are true professionals, not fly-by-night repairmen that toss in new sprinkler heads whenever there is a minor problem. Heads may not be the most expensive part of a good sprinkler system, replacing them can add up quickly. We don't just carry the replacement parts, but all of the specialty tools needed to dissect and repair pop-up heads while on site. Before we automatically rip out your existing sprinkler head and replace it, we'll do a full inspection of all the moving parts including the spring, the cap, riser and nozzle. If dirt has plugged any of these parts, we can clean it out and get the head working properly without needing to replace it. If it does need replacing, we carry every sprinkler head on the market in every riser size. Even if you're the second or third stop on our list, we carry enough parts that we'll have the parts we need to fix what ails your system.
Winter Preparations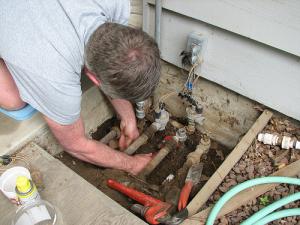 Our Cedar Hill TX sprinkler repair team can't stress the importance of a yearly winterization enough. A sprinkler system is a finely tuned series of components that, if not treated with care, can end up losing their delicate balance. This is especially true in the winter when components near the ground surface can be damaged by water freezing inside. If there is any water left in the pipes or heads, even a few drops, it can cause pipe joints to crack, risers to fracture and various other components to fail. Having a professional blow out will remove water from the system and winterizing the system will prevent any more water from getting in. While northern Texas doesn't always get deep freezes, one bad cold snap and your system could suffer a large amount of damage.
In-Ground Sprinkler System Design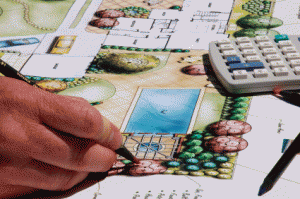 Our Cedar Hill irrigation repair team designs custom sprinkler systems for residential and commercial clients. We make sure you have the right system in place to prevent the need for future reroutes. When our Cedar Hill irrigation team designs a custom system for your home or business, we look years into the future to make sure that it will be able to grow with your landscape. Our team will design a zoning system that covers every different area of your lawn. We'll determine what the needs of your current plantings and choose the best pop up heads and drip lines for each area. For large areas of turf, we'll use rotary heads, for foundation plantings and flower beds soft spray heads and drip lines for larger bushes and trees. Our Cedar Hill irrigation repair team is ready to help you take your system to the next level with our signature services. Call us for an estimate today.